---
Today water utilities of the Industrial & Institutional setup in india are facing with aging in frastructure and negative operating budgets while challenged to meet rising customer demands.The solutions is accurate measurement of water & most importantly with measurement integrity.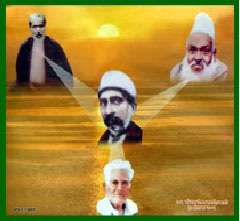 Welcome To INDAQUA ENGINEERS & CONSULTANTS Pvt. Ltd.
When it comes to services, we are the one who serve best in the industry.
We are the Environment Engineering Company since 1998 and served to the various organizations for the Preparation of the feasibility report on Air & Water pollution, preparation of EIA Report, Designing/errection commissioning of the water/waste water treatment plant more .