Quick link :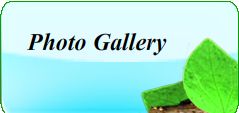 Our Services :
We at INDAQUA are equipped by an augmented team of hard core professionals, environmental scientists, engineers and technicians who has got very good experience and exposure to the entire product and service mix for providing the cleaner technology. With these features, you may consider us one of the prompt services providing company.
Preparation of feasibility report & Disaster Management plan.
Seeking CTE & COP from Pollution Control Board.
Seeking authorization of Hazardous waste from Pollution Control Board.
Annual consultancy contract pertaining to compliance of Environmental laws.
Operation and maintenance contract of ETP/STP/WTP.
Environmental auditing

Hazardous waste audit
Water audit
Energy audit

Cycle assessment.
Design supply, Erection Commission of Water waste water Treatment plant Systems on turnkey basis.
Seeking EC from SEIAA.
Seeking EC from MOEF.
CGWA Application for ground water abstraction with making RWH REPORT AND PIT CALCULATION.
EPR APPLICATION through CPCB for business in more than two states for PLASTIC WASTE.